Teep Training School

TEEP is the Teacher Effectiveness Enhancement Programme and is the basis of all learning and teaching in the school. It ensures dynamic, exciting and effective learning in the classroom based on the most current educational research and has helped us to improve the quality of education experienced by all of our learners.
TEEP Training School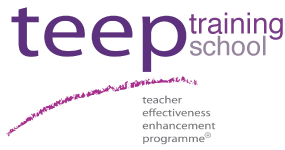 Ysgol Emrys ap Iwan became the first school in Wales to be TEEP trained and in 2015 became the first TEEP Ambassador School - opening our doors to visitors who want to find out more about the impact it has had on the school.
Since then, five members of staff have gone on to become TEEP trainers, going out to other schools to provide whole school training. In October 2017, we were the first school in Wales to be awarded TEEP Training School status in recognition of the work we have done.
TEEP Ambassador School
It is an honour to be the first TEEP Ambassador School in Wales.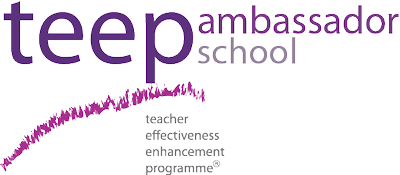 In January 2014 the school appointed a new Headteacher, Lee Cummins. It was clear that the school had many of the ingredients for excellent learning and teaching but needed to link them together effectively to ensure that all learners experienced good or better teaching in every lesson. TEEP is the framework which does just that.
Ed Howarth, Leader of Learning and Teaching, contacted SSAT and in October 2014 all staff in the school took part in two days of TEEP training and a further day in January 2015. This was a transformational experience. Since the initial training, over twenty staff have undertaken level two training and a number of staff are currently engaged in preparation for level three to become TEEP Trainers.
TEEP has provided the school with a common language to discuss learning and teaching, share good practice and improve the quality of teaching. The focus of the school is clearly on creating the highest quality learning and teaching experience across the school and to make sure that all learners make good or excellent levels of progress. Already the school is seeing an impact on standards, learner engagement, and development of staff as mentors. We have also seen an improvement in the quality of discussions about learning and teaching.
If you want to know more about our TEEP journey, its impact or wish to visit the school, please contact Mr Ed Howarth, Assistant Headteacher.
Find out more about TEEP